mdi Europa specializes on the services of an EU Authorized Representative as laid down in the applicable EU legislation on medical devices. However, our clients often require regulatory services over and above this.
What our network offers
We have thus built a network of regulatory affairs specialists and other specialized services to cover most of these needs. For example, our network offers:
Market entry and market development services in Europe
Technical File compilation
Compilation of quality management documentation
Services with regards to WEEE and RoHS
Translation services
Device approvals in the US/Canada
Device approvals in Asia
Device approvals in Latin America
This way, we intend to present our clients all necessary services, which we as their regulatory agency coordinate on their behalf.
mdi Europa created a solid network of experienced consultants and experts. Do you think you or your company will be a good match for our service portfolio? We are always open to expand our network. Please get in touch.
---
European Services
Besides CE Marking, many additional services may be required – such as translations, market research, technical file compilations etc. This page provides detailed information on the services available through our network.
Who is partner in our European network
With a click on the company name in the following list, you can jump directly to their profiles on mdi Europa. Every profile is also linked to the company's website.
---
WEEE Nederland
Weee Nederland is the biggest Dutch producer compliance scheme specialised in the collection and proper treatment of waste of electrical and electronic equipment (WEEE) in the Netherlands.
Besides collection and treatment Weee Nederland also offers an EU consultancy service on WEEE, Packaging and Battery legislations. Since 1992 the highly motivated and experienced team offers its clients high quality for a good price. Set aside quality, also reliability and trustworthiness are valued commodities within our company. More than 600 producers and importers rely on our services.
Visit the WEEE Nederland website to learn more
CPSL Language Services
CPSL Language Services is one of Europe's leading language service companies, with nearly 50 years of experience in managing multilingual projects. CPSL enables international companies from different industry sectors to effectively communicate their products and services to global audiences.
Our services cover the full lifecycle of multilingual general and technical content, starting with its creation, the linguistic and cultural adaptation through to publishing in different formats and means of communication. Among our services are: translation; web and software localization; DTP, electronic publishing and printing; interpretation service, technical writing, consultancy on internationalization and localization and many others. CPSL is an ISO 9001, ISO 13485, ISO 17100 and ISO 27001 approved company providing high quality language solutions to more than 1,000 companies on three continents.
Visit the website of CPSL Language Service to learn more
Klaas Consulting
Klaas Consulting is a Sales and Marketing Consultancy, dedicated to assisting global acting medical devices companies in entering all European markets, Turkey and Russia.
Their main service is finding and managing distributors. In addition they focus on reimbursement, strategical and operational marketing consultancy and on any market and marketing researches.

Visit the website of Klass Consulting to learn more
Kanzlei am Aerztehaus
The law firm "Kanzlei am Aerztehaus" focuses exclusively on medical law. The office in Cologne is represented by law firm partners Alexander Maur and Andreas Frohn.
Being part of a highly specialized team, they provide the industry with comprehensive advice – judicially as well as from an economic point of view – covering all aspects adherent to the law of medicinal products and medical devices.
Visit the website of Kanzlei am Aerztehaus to learn more
CE plus GmbH
Around the globe, CE plus GmbH assists companies both large and small to successfully bring their medical device and IVD products to market by providing expert regulatory services and strategies throughout the product life-cycle.
CE plus GmbH provides you with:
Pragmatic and custom-made solutions
Consulting and/or full hands-on service
Quick response time
Working experience on both sides: industry and Notified Bodies
Supported by an international network of experts: regulanet®
The product categories we support are:
Medical devices
Borderline products
Combination products
In vitro diagnostics
Companion diagnostics
Software / medical apps
Visit the website of CE plus GmbH to learn more.
ASTRACON – TURNING REGULATION INTO SUCCESS
AstraCon offers strategic regulatory consulting and quality management services for IVD and medical device companies.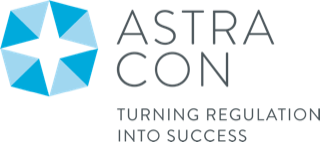 We help you to implement MDR /IVDR requirements in a smart way and stay up-to-date with regulations: regulatory roadmaps, technical documentation with intersections to your QMS, clinical evaluation reports, risk management, clarification of OEM-PLM relationship and quality assurance agreements and much more.
With AstraCon you benefit from over 30 years of experience in the medical regulatory field.
Visit the website of ASTRACON to learn more.
---
International Approvals
Although Europe is one of the biggest medical device markets world-wide, other international markets do not lose any of their importance. We have thus identified the best specialists world-wide to support you, our client, in the most ideal way. The following pages gives you an overview of services available outside the EU.
Who is partner in our international network
---
mdi Consultants
mdi Consultants is a management consulting company specializing in the medical industry since 1978. Staffed by former FDA officials and industry experts, mdi Consultants is a leader in the field of USFDA/EU/Health Canada regulatory affairs and quality issue.
We assist with the CE mark under the new MDR, Health Canada Licensing and the MDSAP certification programs. For FDA we provide 510(k) regulatory strategies, preparation and submissions, clinical trials assistance, QSR/cGMP compliance and FDA troubleshooting, compliance, reimbursement assistance, project management, and FDA/ISO/Internal auditor training. US Agent and Official Correspondent services for foreign companies for FDA registration.
Visit the website of mdi Consultants to learn more
method sense
MethodSense is deeply committed to medical device and combination product companies. We drive intrinsic business value through quality systems, process and regulatory strategies. And our people, processes and technology improve both your business and teams.
For 20 years, MethodSense has been assisting clients with FDA 510(k), de novo, and PMA applications.
MethodSense's core expertise and services include Cybersecurity Assessments, Human Factors Human Engineering / Usability Studies, Risk Assessment and Risk Remediation, IEC 60601-1 3rd Edition Product Safety Testing Management, 21 CFR Part 11 and Annex 11 Compliance Strategies, Verification and Validation Development and Execution for technologies and manufacturing processes, Designing Software Controls for Compliance Needs, SDLC Methodology Optimization, Technology Assessments for Procurement or Acquisition. We look forward to hearing from you: rking@methodsense.com; +1 (919) 313-3960.
Visit the website of method sense to learn more
MD101 Consulting
MD101 was founded to assist medical device companies in developing and bringing products to market, accelerating time-to-market, and ensuring compliance with regulatory standards.
With its large network of experts (45 in France, 30 worldwide), MD101 provides mastery in a myriad of medical devices and is equipped to handle whatever challenge a manufacturer is facing, whether it is quality assurance, regulatory affairs, clinical affairs, or reimbursement strategy.
At MD101, we bring you the power of our unique value proposition, focused on healthtech, and the experience of a team that will ensure your business's success.
Visit the website of MD101 Consulting to learn more
Cameron Marketing and Communications
Cameron Marketing and Communications is a full-service New York agency that is devoted to driving sales for our clients.

We have assisted over 100 US and international healthcare companies with product and corporate branding, trade show and online promotions, continuing education programs, Advocate/Opinion Leader development, online and print advertising, and medical writing.
At Cameron Marketing and Communications, when we look at your business, we open our minds to opportunities you may not have considered. Competitive advantages you may not have recognized. Sales messages you may have overlooked. All to deliver return on your marketing investment you may not have imagined possible.
Visit the website of Cameron Advertising to learn more
Vee Care (Asia) Limited
Founded by 2 seasoned regulatory experts from the Notified Body Underwriters' Laboratories, Vee Care provides a full range of regulatory and compliance solution for the global medical device manufacturers.
While Vee Care specializes in regulatory documentation, quality system set-up and device testing, its LCP division provides global market access solutions like country representation to device manufacturers. Vee Care works closely with various EU notified bodies like BSI and regularly holds regulatory seminars on various regulatory topics. The Vee care team comprises of experts from various disciplines including IEC 60601 and ISO 11135.